Glacés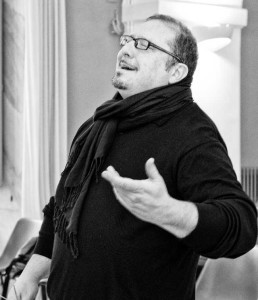 As all hard this is also a container. My container, is a blend of many stories, feelings, visions, scenarios, scents, nuances. Emotions that I have chosen to share without speaking, explain, clarify. But I would like to dwell on something, my mind, maybe it will be only a pretext to thank two of my old friends with whom I twisted passions, the evolution of the soul. Friends with whom I shared a part of my journey in search of something that even I (we) escapes. With
Nazzareno Orlando
, On the streets, in the winter of our city, since "
Il sapore del ghiaccio
" era nell'aria, nella mente, a quando si è poi concretizzato in quel lavoro visionario e realista che è oggi e a cui Nazzareno ha voluto collegare ancora una volta i miei suoni.
Poi a Rue Valery, a Nizza, a pochi metri dal mare, a casa di
Claudio Citarella
, Musician and producer refined, with whom we exchanged without telling us the anxiety of those who never stops trying to understand the cause of things. In my time a little 'French (and even a little' Sanremo) full of life, music, great musicians I have known that I was flattered by their contribution to this album and with which we carry dreams and projects to 'teaches of a "partager" eventful. Thanks then to my friend and teacher
Famoudou Don Moye
, The fresh
Shirley Bunnie Foy
and the master
Pino Presti
for his friendship and for his kind and decisive advice. These musicians have been added to all other esteemed me and with some of whom I have deep emotional ties and sincere: Enzo di Somma, Antony Caligagan, Max Fuschetto, Antonio Arietano, Chaty Tornatore, Sergio Fanelli, Manu Carré. To you these fragments of life, frozen frames in music tracks to share with time.
Songs on the CD
Glacés
Dialogues
Radio Bunnie Foy
Fearless
Invisible Light remix Glacé version
Agnus Dei
Parfois Je me perds
Fields of Dahlia
Il sapore del ghiaccio (tango timide)
Sidi Ifni remix Glacé version
L'histoire d'un poisson, suite
Valse d'un poisson
Mémoires
Air
Dans le Temple
Les flux temporaires de l'esprit
Autoroute
Finale compiuto (merci beaucoup)
Continue reading "Il sapore del ghiaccio" or, if you bought the book, download the CD audio Glacés di Vanni Miele